Announcing the return of STRANGECREEK CAMPOUT!
Save the date: May 26-29, 2022
STRANGECREEK

CAMPOUT 2022
Camp KeeWanee – Greenfield MA
TICKETS will go on sale in MARCH.
Advance-sale tickets from StrangeCreek 2020 are OF COURSE honored, thank you for patience! 
[If you need a refund, email us at mark@wormtown.com, we'll be happy to help.]
More details coming soon!
Sign up for our email list and follow us on Facebook (StrangeCreek Campout 2022 and Wormtown Trading Co.) for updates on tickets, lineup, and other information.
 WORM TO THE WISE: expect some changes. "But last time…" doesn't always apply these days. More on that in future updates. …STAY TUNED!
News from Wormtown.com | June 16, 2021, 12:13 pm
Dear Friends, We know a lot of you have been asking, as you shape your plans for fall festivities… so we wanted to let you know that, for various reasons, we've decided that we won't be producing a Wormtown Music Festival in September of 2021. This decision didn't come lightly, but we feel it is […]
---
News from Wormtown.com | March 19, 2021, 4:40 pm
We know many are wondering about STRANGECREEK CAMPOUT. Given the times, we've decided that we won't be putting on StrangeCreek in 2021. We feel it is in the best interests of everyone involved to postpone StrangeCreek until 2022.
!-- .et_pb_text --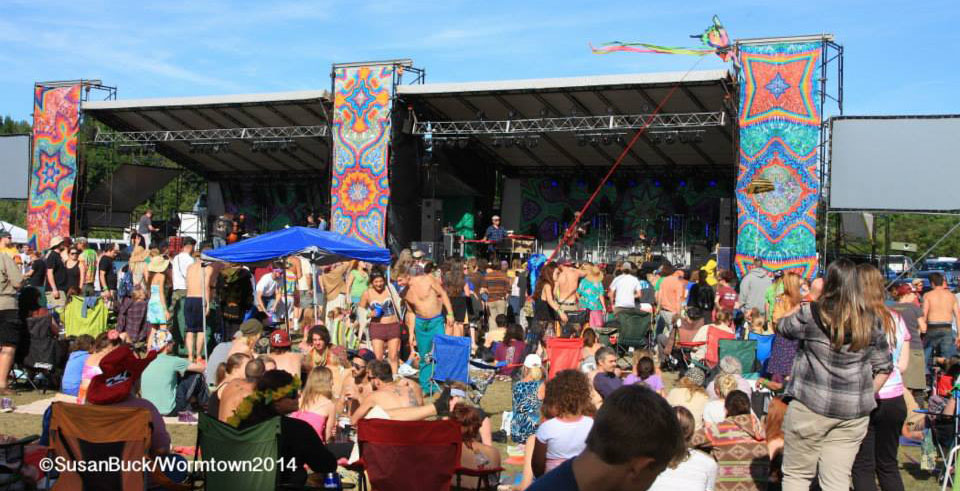 IF YOU are holding onto STRANGECREEK 2020 ti...
---
News from Wormtown.com | November 26, 2020, 5:13 pm
As this year-like-no-other winds around to Thanksgiving, we are more grateful than ever to know that our community is out there, keeping the faith and looking forward to better days when we can gather together again.  Meanwhile, here at Wormtown we're staying busy doing what we've always done: bringing you cool merchandise from around the […]
---
News from Wormtown.com | July 10, 2020, 2:17 pm
  Hello Worms, We hope you and your friends and family are staying safe in these strangest of times. In light of the ongoing health crisis and with deep concern for the safety of our patrons, staff, artists, and first responders, we have decided to postpone StrangeCreek Campout to 2021. This was a difficult decision […]
---
News from Wormtown.com | June 29, 2020, 2:14 pm
Hello Worm Nation! As the world starts to open up, we encourage you to stay safe and we want you to look good doing it — check out our selection of masks online! We have pleated and fitted masks in a huge variety of patterns ($5). Additionally, we are excited to add DRINKING MASKS to […]
---